Commercial Print Services
Full Service Solutions for Sheetfed and Offset Web Printing in Chicago, IL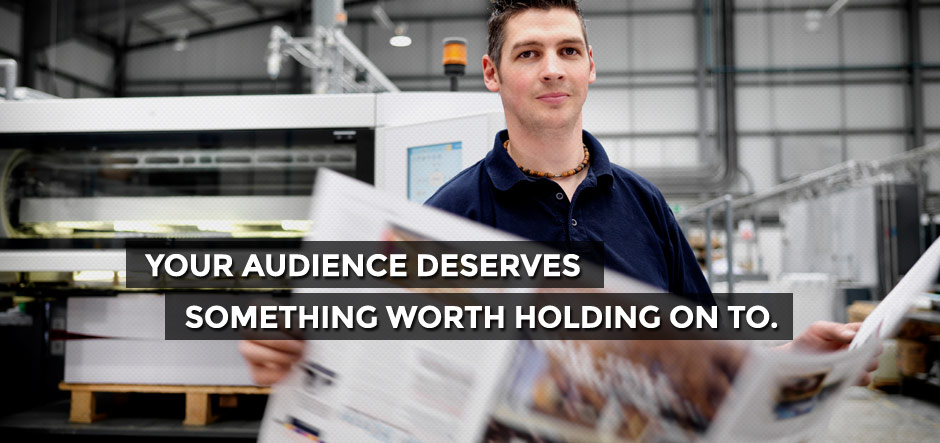 "If you're seeking a printer who can provide quality, reliability and value, then FCL is the team for you. Time and time again, my projects require a printer who can provide competitive pricing, quick turn, and a high quality finished product." 

- Staples Print Buyer
COMMERCIAL PRINT SERVICES
With over 40 years in the commercial print industry, we are experts in print. We provide sheetfed, offset web and digital printing of the highest quality and are one of the only G7 Master Certified Printers in the United States. We provide fast turnaround, competitive pricing and customized service for each of our customers, which is just one reason some of them have been with us for over 30 years. Located in the heart of Chicago, we are ideally located for national distribution and are experts in mailing and postage optimization.
Digital Pre-press Production: We use the latest technology and provide remote online proofing solutions for fast turnaround.
Sheetfed and Offset Web Printing: We offer a full range of high quality sheetfed and offset web printing options.
Bindery & Finishing Services: Our in-house bindery provides one of the nation's widest assortment of bound products.
Warehousing & Distribution Solutions: We offer complete solutions for warehousing, fulfillment and postage optimization.
WHY CHOOSE FCL GRAPHICS?
At FCL Graphics, every client is a big deal, no matter what size the budget. The dedication we have for our work enables us to take ownership of our clients' projects. Customers choose us because we provide:
Full Service Capabilities: 

We cover your 

project from design to delivery

Customized Service: 

It's your program, so at FCL we build our 

solutions to work for you

High Quality Printing: 

We are

G7 Master Qualified on all equipment
Industry Leading Print Quality
Many printers struggle to maintain brand imagery and print characteristics across the range of printing presses and substrates available.  G7® is IDEAlliance's industry-leading set of best practices for achieving gray balance, and the driving force for achieving visual similarity across all print processes.  FCL is one of the only printers who is G7 compliant across all types of printing from full web to digital.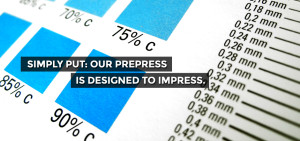 DIGITAL PRE-PRESS PRODUCTION
With the latest technology, including Macintosh workstations, digital color proofs, computer-to-plate technology, image archives, we've got your pre-press needs covered.  Reduce cycle time with our online "soft proofing" process.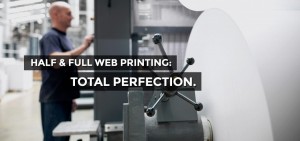 SHEETFED & OFFSET WEB PRESSES
FCL provides a full range of high quality sheetfed and offset web printing processes, each of which are G7 Master Certified.  We offer a full range of inline options such as re-moist glue, pattern-perfing and other response devices.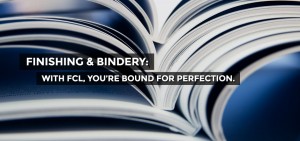 BINDERY & FINISHING SERVICES
Our in-house bindery provides one of the nation's widest assortment of bound products. Plus, we offer a wide assortment of binding types so we can accommodate a wide range of requirements and preference.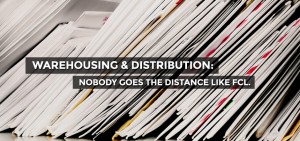 WAREHOUSING & DISTRIBUTION
Printing is just one step in your delivery workflow.  We offer warehousing and distribution services with inventory management, fulfillment, data management and postal optimization services to optimize your print supply chain.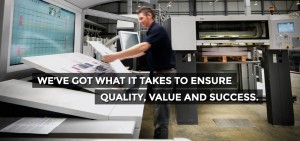 FULL SERVICE PROVIDER
We offer a full range of services from design to delivery:
Digital Pre-Press

Commercial & Digital Print

Bindery & Finishing

Inventory Management

Postal Optimization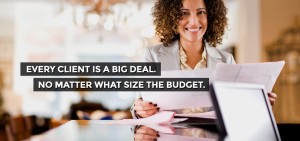 PERSONALIZED SERVICE
You shouldn't have to change your work processes to accommodate your vendors. We work with you to understand your process and develop a program that works for you. Have a change? Our team is always accessible and quick to respond.
Request Your Fast Turn Quote Today
Getting a quote couldn't be easier. No sales pitch, no meeting, just fill out a brief form and we'll get pricing to you within a day.