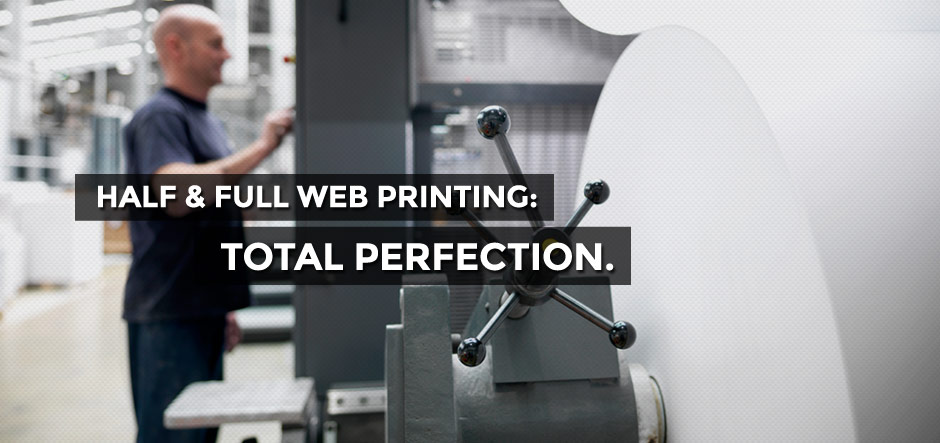 FCL provides a full range of high quality sheetfed and offset web printing processes, each of which are G7 Master Certified.
FCL half web printing is the ideal way to bridge the gap between sheet-fed and full web production run. Half web and full web presses offer inline operations such as re-moist glue, pattern perfing for take ones, and other response devices.
When larger volumes rollouts happen, the half web and full web presses can fill the quantity void that are too large for sheet-fed presses, keeping the project priced economically. Our presses collate, fold and bind inline for maximum return and a uniform, high-quality final product. Our full web can fold booklets inline, and in some cases, come of with a finished product straight into a carton.
Press efficiency equals price efficiency — something FCL has been offering clients on a consistent basis for more than 40 years.
Here is just a sampling of the many products we produce:
Booklets/Catalogs
Bi-folds & Tri-folds
Billing Statement Stuffers
Brochures
Buck Slips (Inserts)
Coupons
Folders
Direct Mail
Gift Card Applications
Marketing Materials
Point-of-Sale
Post Cards
Product Literature
Self-Mailers
Terms & Conditions
FAST TURN PRINT QUOTES
No sales pitch, no meeting, just fill out a brief form and we'll get pricing to you within a day.


---